There's always something fun going on in the Cellar!
Tasting Room with self serve wines and beers by the tasting or glass
Wednesday 10% Off  Wine by the glass
 20% Off Growler fills every day
FREE Friday Wine Tastings from 5 PM to 7 PM
FREE Friday Beer Tastings from 6 PM to 8 PM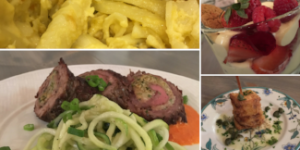 Wine Dinner featuring Miriah Emmett from Mutual Distributing Company
Thursday, June 28th, 7:30 to 9:00
Tickets $59.00
Click here to purchase tickets
4 Courses and 4 Wines paired to perfection! Cellar 55 will be hosting this event with Chef Joe Fasy
Artesa Carneros Chardonnay
Roasted Beets, Hot Mustard, Crispy Grains, Grilled Radishes, Brown Butter Tahini and a Honey Harissa
Groth Sauvignon  Blanc
Fried Goat Cheese and a Garlic Lemon Vinaigrette with Baby Arugula and Heirloom Tomatoes, Topped with Leek Crisps
Benton Lane Pinot Noir
Braised Cheshire Pork Tenderloin with Bacon Fried Potatoes Hash, French Green Beans and a Mushroom Madeira Demiglace
Bouchaine Bouche D'Or Late Harvest Chardonnay
Classic Crème Brule Le Cirque with Vanilla Turbinado Sugar Burnt Crust

Riedel Glassware Seminar
Wednesday July 11th,  7:30 to 9:00
Tickets $59.00
Click here to purchase tickets

Wine Dinner featuring Mike Bostick from Epiphany Fine Wines
Thursday July 12th 7:30 to 9:00 PM
Tickets $59.00
Menu coming soon

Prairie Birthday Bomb
Friday, July 13th
We will be tapping Prairie Birthday Bomb!

Cousins Maine Lobster
Saturday July 14th 6 to 8 PM

Know Vino – A Taste of Argentina & Chile
Wednesday July 18th 7:30 to 9:00
Tickets $39.00
Click here to purchase tickets

Cider Dinner featuring Blake's Hard Cider
with a Glutten free menu
Thursday July 19th 7:30 – 9:00 PM
Tickets $35.00
Menu coming soon

 Free Sake and Sake Cocktail Tasting
Saturday July 21st 5 to 7 PM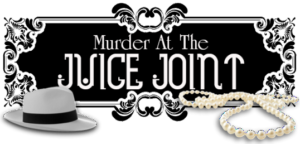 2nd Anniverary Celebration
Murder Mystery Dinner
Sunday, July 22nd, 5:30 to 9:00
Tickets $55.00
Click here to purchase tickets
4 Courses paired with MURDER!
Come all dressed up for dinner at The Juice Joint, a 1930's Speakeasy. You will enjoy 4 courses from Chef Joe Fasy's culinary mind while you mingle with the Northside and Southside mob from 1930's Chicago Gangland. Someone will be murdered; see if you can determine friend from foe and stop the killer before they strike again!
Will you be able to catch the murderer?
Buy your ticket to get the password and the location of the secret entrance.
Seats are limited and ticket sales will stop on Monday, July 9th so we can send out character and dinner information to all the guests! We can't wait to see you all dressed up and hear your best Chicago accent!
MENU – TBD
*Drinks are not included with this dinner. Your ticket includes a 4 course dinner and murder mystery fun!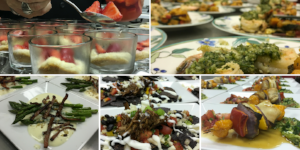 Wine Dinner featuring Andrew Merhing from The Country Vintner
Thursday July 26th  7:30 – 9:00 PM
Menu Coming Soon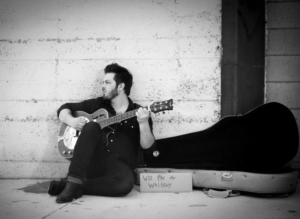 Beau James Live
Saturday July 28th 6 to 8 PM