There's always something fun going on in the Cellar!
Tasting Room with self serve wines and beers by the tasting pour or glass
Wednesday 10% Off  Wine and Beer by the glass
 20% Off Growler fills every day
Friday Wine Tastings from 5 PM to 7 PM
Friday Beer Tastings from 6 PM to 8 PM
Saturday Beer & Wine Tasting from 5 PM to 7 PM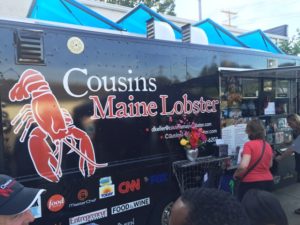 Cousins Maine Lobster
Bill's Birthday!
Wednesday, December 6th
5:30 to 8:00 PM

Come by and help Bill celebrate his birthday  and enjoy some lobster with your favorite wine or beer.  They will be parked behind the shop, so come on in, grab a seat, and enjoy!
10% off wines by the glass
Click Here for Cousins Maine Lobster's facebook page.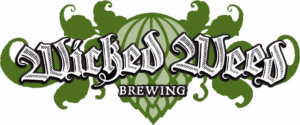 Beer & Food Pairing – Wicked Weed
Thursday, Dec 7th, 7:30 to 9:00 PM
Tickets $41.00
Click Here to purchase tickets
Bretticent
Sourdough Grilled Cheese with Local Goat Brie,
Hook and Cleaver Bacon Jam and a Tomato Soup Dip
Khatta Masala
Thai Red Coconut Curry with Shrimp, Baby Corn, Snow-peas,
Shitake Mushroom, Mango, over Brown Jasmine Rice
Silencio
Coffee Roast BBQ Brisket Chimichanga
with Pico de Gallo, Cotija Cheese, Salsa Verde and Fresh Cilantro Leaves
La Bonte Pear
Pear and Pineapple Ashe County Cheddar Cheese "Cobbler"
with a Buttered Cracker Crumble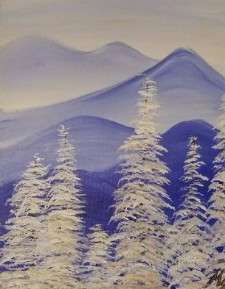 Toasted Canvas – Painting
Tuesday, Dec 12th, 7:00 to 9:00 PM
Tickets $25.00
Click Here to purchase tickets
Winter is right around the corner. Cellar 55 & Toasted Canvas invite you to join us painting this "Winter Wonderland" on Tuesday December 12th at 7pm. This is simple to paint and a fantastic addition to Christmas or winter decor. Make lifelike happy snow covered trees just pop on the canvas using the Fan Brush.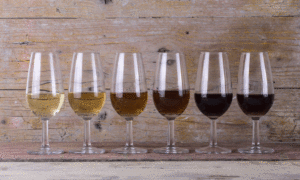 Know Vino – Sparkling Wines
Wednesday, Dec 13th, 7:30 to 9:00 PM
Tickets $35.00
Click Here to purchase tickets
Join us for our next Know Vino class.  Sara Doom will be guiding us through four sparkling wines and discussing where they are from and what makes them unique.
We will be tasting the following styles of sparkling wine.
Champagne
Prosecco
Cava
Sparkling Wine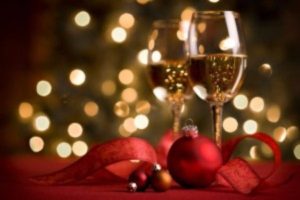 Wine & Food, Christmas Celebration
Thursday, Dec 14th, 7:30 to 9:00 PM
Sold Out
Nessa Albarino, 2016
Garlic Roast Shrimp with a Rosemary and Hazelnut Pesto, Butternut Squash Hash and a Tricolored Pepper Confetti
Soave Classico, 2015
Local North Carolina Goat Cheese Crepe with Basil, Sun-Dried Tomato, Prosciutto Crisps,  and a Fresh Tomato Coulis
La Giaretta, Amarone, 2013
Cinnamon Candy Glazed Ham Roulade with Sage Cornbread Stuffing, Asparagus Almandine, and a Red Eye Pan Gravy
Cremant De Loire, Sparkling Wine, NV
Spiced Rum Eggnog Cheese Cake with a Biscotti Crust and a Lemon Thyme Cream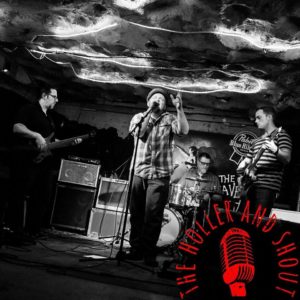 Dylan Branson Live
Saturday, Dec 16th, 6:30 to 8:30 PM
Dylan Branson will be performing in the Tasting Room.  Stop by and enjoy some live music along with a glass of beer or wine.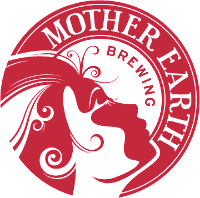 Beer & Food Pairing – Mother Earth Brew Co.
Thursday, Dec 21st, 7:30 to 9:00 PM
Sold Out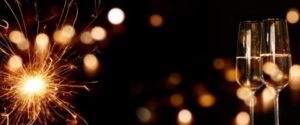 Wine & Food, New Years Celebration
Thursday, Dec 28th, 7:30 to 9:00 PM
Sold Out
Tate, Spring Street Chardonnay
Seafood Vol au Vent of Puff Pastry with Shrimp, Scallops, Artichokes,
Parisienne Carrots, Oblique Celery, and a Sherry Cream
Cleebourg, Pinot Gris
Cream of Potato, Leek and Asparagus Soup with a Parmigiano Zabaglione
The Pessimist, Red Blend, 2015
Bacon Wrapped Medallion of Cheshire Pork Tenderloin with a Defiant Bourbon Demi-Glace, Black-eyed Pea Relish and a Collard and Wild Rice Flan
Paringa, Sparkling Shiraz, 2016
Flourless Chocolate Ganache Cake with Fresh Raspberries,
Maple-view Farms Cream, and an Espresso Cream Anglaise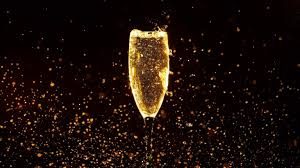 Sparkling Wine Tasting
Saturday, Dec 30th, 6:00 to 8:00 PM
Are you looking for some bubbles to help you ring in 2018?  We will be tasting Champagnes, Cavas, Proseccos and Sparkling Wines.  We will also have appetizers and cheeses from The Hook and Cleaver Market to snack on.