There's always something fun going on in the Cellar!
Tasting Room with self serve wines and beers by the tasting or glass
Wednesday 10% Off  Wine by the glass
 20% Off Growler fills every day
FREE Friday Wine Tastings from 5 PM to 7 PM
FREE Friday Beer Tastings from 6 PM to 8 PM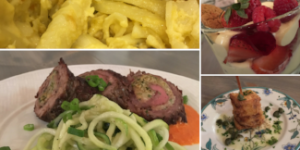 Wine Dinner featuring Emanuel Magnani from Sunrise Wines
Thursday, May 31st, 7:30 to 9:00
Tickets $59.00
Sold Out
Syerparo Greco
Rotolo e Ripieno della Lasagna – a Light Romano Cream, Prosciutto, Fresh Oregano and Roasted Campari Tomatoes
Raina Montelfalco Rosso
Insalata di Rucola con Formaggio di Capra – Peppery greens with Goat cheese, Figs, a Sherry Vinaigrette and Pistachios
Davide Pinot Nero
Salmone Scallopinio Picatta con Capperi e Prezzemolo – Scottish Salmon Scaloppini with Lemon, White Wine, Capers and Broadleaf Parsley
Malvasia Casorzo
Lampone al Cioccolato Panna Cotta –  Raspberry Chocolate Custard with Toasted Almonds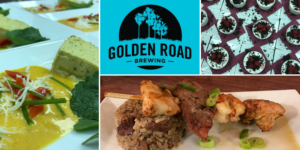 Golden Road Brewery Dinner
Thursday, June 7th, 7:30 to 9:00
Tickets $35.00
Click
here
to purchase tickets
4 Courses and 4 Beers paired to perfection! Cellar 55 will be hosting this event with Hook and Cleaver Market on Broad of Fuquay-Varina.  We are still planning the beer pairings
Baby Buddha Bowl with Fresh Ramen, Shitakes, Baby Bok choy, Scallions with a Red Curry Vegetable Broth
Steamed Dim Sum Leek Dumpling with a Thai Chili Soy Sake Vinaigrette and Wakame Seaweed Salad
Beef Yakatori with a Sesame Crust, Peanut Sauce and Asian Cilantro Red Cabbage Slaw
Green Tea Ice Cream with Crystalized Ginger Sugar, Raspberries with some Pocki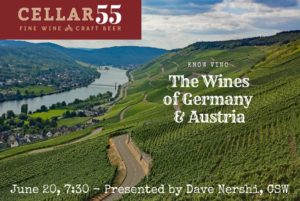 Know Vino- Tastes of Germany & Ausria
Wednesday June 20th, 7:30 to 9:00
Tickets $39.00
Click
here
to purchase tickets
Join us for our next Know Vino Class.  We will be exploring the wines of Germany and Austria.
Dave Nershi will be leading the class.  Dave Nershi is a Certified Specialist of Wine (a certification of the Society of Wine Educators) and has served as wine judge at a number of competitions including being guest judge for the Indianapolis International Wine Competition. He has completed the Napa Rocks certification and is a member of the International Food, Wine & Travel Writers Association.
He is publisher of the Vino-Sphere wine blog. A former newspaper and magazine editor, Dave is an award-winning writer with a focus on wines, wineries and related travel. Currently based in Fuquay-Varina, NC, he travels extensively for stories (South Africa, British Columbia, Spain and even locations closer to home).
A career in association management and meeting planning provides him with a unique perspective on hotels, restaurants and special events. When not writing, taking photos or traveling, Dave enjoys playing tennis.