Each month we select 12 wines that we especially like.
The wines are discounted 10% off of our regular price.  Buy 6 get another 5% off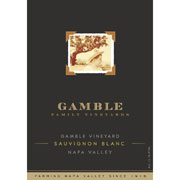 Napa Cellars, 2014
Chardonnay
Napa Valley, CA
Tasting Notes : The Napa Cellars 2014 Chardonnay displays the classic Napa Valley Chardonnay characteristics indicative of this region. Aromas of vanilla, caramel, honey melon and hints of baked apple crisp excite the senses. Meyer lemon melds with toasted coconut flakes to thrill the palate, which is reminiscent of marshmallows roasting over a campfire. This Chardonnay exhibits soft, balanced acidity and a creamy finish. This is the perfect wine to pair with a Camembert French cheese plate drizzled with local honey and almond halves, or with panna cotta topped with fresh berries for dessert.
Regular Price : $19.99
Pick Price : $17.69

Flora Springs Trilogt, 2013
Bordeaux Red Blend
Napa Valley, CA 
Tasting Notes : The 2013 Flora Springs Trilogy brings together Cabernet Sauvignon, Malbec and Petit Verdot from our estate vineyards in Rutherford and Oakville in a wine that is richly fruited and generously structured. Dark and opulent with a saturated nose of blackberries, Bing cherries and sweet cassis, the wine slowly unfolds to reveal a core of black licorice, dark chocolate and mocha. This is a warm, voluptuous Napa Valley red with a long tannic structure that resolves in a lasting finish.
Regular Price : $89.99
Pick Price : $80.99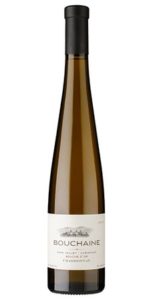 Bouchaine Bouche d'Or Late Harvest, 2013
Chardonnay
Carneros, CA
Tasting Notes :   The Bouche d'Or displays a succulent nose of apricots, honey, almond paste, (vaguely remniscent of Beerenauslese) that greets the senses and opens to lovely aromatic terpenes. While Bouche d'Or may be sweet, it also has a bright acidity and crispness to it. This wine can stand on its own as a dessert wine and makes a great accompaniment to a cheese course. Hard, salty cheeses like Manchego, and Aged Gouda pair quite successfully. Less-sweet desserts like lemon meringue tart, grilled peaches or apple galette are excellent choices.
Regular Price : $29.99
Pick Price : $26.99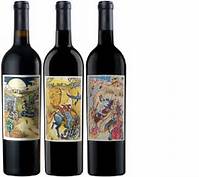 Flora Springs "Ghost Winery", 2013
Red Blend
Napa Valley, CA
Tasting Notes : This blend of 52% Cabernet Sauvignon, 20% Merlot, 17% Syrah, 8% Petit Verdot and 3% Cabernet Franc offers plummy chocolate and leather notes and dense, layered tannins. Toasty oak adds to the concentration and body, before a lift of acidity closes out the finish. This wine is available in three Halloween-themed labels all created for Flora Springs by CD-cover artist Wes Freed.
Regular Price : $47.99
Pick Price : $43.19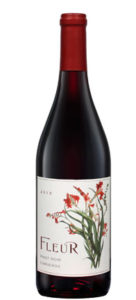 Fleur, 2013
Pinot Noir
Carneros, CA
Tasting Notes : Sourced from our estate vineyards, as well as fruit from the much celebrated Haire and Sangiacomo vineyards, the Fleur Carneros Pinot Noir is the essence of what this appellation has to offer. The true essence of Carneros Pinot with its cherry cola and exotic spices.
Regular Price : $23.99
Pick Price : $ 21.59

L'Ecole, 2013
Merlot
Columbia Valley, WA
Tasting Notes :  Layered with enticing aromas of black cherry, violet and rose petal. This full bodied Merlot shows a bright core of red fruit, blackberry, and baking spice on a seamless finish of fine-grained tannin. L'Ecole No 41 is recognized as one of Washington State's top producers of premium Merlot and this wine delivers with great structure, color and balanced acidity.
Regular Price : $33.99
Pick Price : $30.59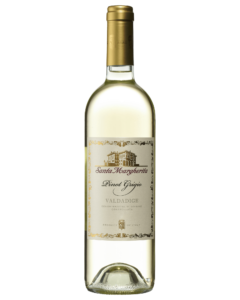 Santa Margarita, 2016
Pinot Grigio
Valadige, Italy
Tasting Notes :   This dry white wine has a straw yellow color. Its clean, intense aroma and bone-dry taste (with an appealing flavor of Golden Delicious apples) make Santa Margherita's Pinot Grigio a wine of great personality and versatility.  Excellent as an aperitif, and ideal with seafood salads or pasta and rice dishes based on fish and shellfish. Also perfect with white meats, boiled or grilled fish and souffles.
Regular Price : $24.99
Pick Price : $22.49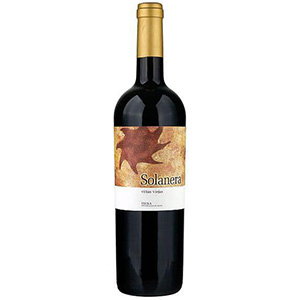 Solanera, 2013
Red Blend 
Yelca, Spain
Tasting Notes : Tanned leather, dried herbs and dried red fruit on the nose and palate of this attractive Spanish red wine. The Yecla wine region is in southern Spain and is an emerging area to watch for quality wines. This wine is a blend of 70% Cabernet Sauvignon, 15% low-yield Cabernet Sauvignon and 15% low-yield Garnacha. The wine is aged in oak barrels for 10 months. Pair with lamb and rosemary.
Regular Price $17.99
Pick Price $16.19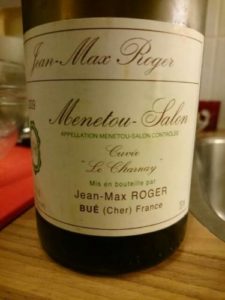 Jean-Max Roger, 2014
 Sauvignon Blanc
Menetou-Salon, France
Tasting Notes : Jean-Max Roger led, with two of his sons, an estate eight times more extensive than in 1972, when he took over the parental legacy of 4 hectares. In the town of Morogues, the place called "Le Petit Clos" appellation of controlled origin menetou lounge welcomes its first vines in 1981. Developed with Sauvignon, this wine very fresh offers dominated by palace citrus flavors, flint and passion fruit, which are qualified some beeswax notes of freshly cut grass.
Regular Price $19.99
Pick Price $17.99

La Encia Ingles, 2014
Blanco
Sierras de Málaga, Spain
Tasting Notes : The winery Finca La Melonera wants to pay tribute to those romantic English pioneers on the pleasure trip, who during the 19th century, surprised by the character of the Andalusians and their region, immortalized them with their paintings and stories. For this reason, they produce this white wine La Encina del Inglés , a wine of native varieties that reflects this personality.
Regular Price $15.99
Pick Price $14.49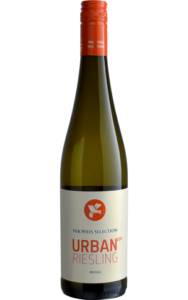 Urban, 2016
Riesling
Mosel, Germany
Tasting Notes : This is a great introduction to the range, offering fresh, clean apple, lime and floral notes matched to a light, elegant and juicy frame.
Wine Enthusiast: 90 Points
Smoky veins of struck flint and slate lend a savory mineral tone to this refreshingly tonic Riesling. Sweet-tart tangerine and grapefruit flavors are juxtaposed by bracing lime acidity, a racy mélange that lingers for a long but invigorating finish
Regular Price $11.99
Pick Price $10.79

Vecchia Torre
Primitivo
Salento, Italy
Tasting Notes :    
Color: intense ruby red
Bouquet: full-bodied and persistent, with hints of prune and cherry
Taste: dry, with velvety tannins, juicy and balanced
Serving Temperature: 18°C
Pairing: grilled red meat, game and aged cheese
Regular Price $12.99
Pick Price $11.69