Each month we select 12 wines that we especially like.
The wines are discounted 10% off of our regular price.  Buy 6 get another 5% off

Napa Cellars, 2014
Chardonnay
Napa Valley, CA
Tasting Notes : The Napa Cellars 2014 Chardonnay displays the classic Napa Valley Chardonnay characteristics indicative of this region. Aromas of vanilla, caramel, honey melon and hints of baked apple crisp excite the senses. Meyer lemon melds with toasted coconut flakes to thrill the palate, which is reminiscent of marshmallows roasting over a campfire. This Chardonnay exhibits soft, balanced acidity and a creamy finish. This is the perfect wine to pair with a Camembert French cheese plate drizzled with local honey and almond halves, or with panna cotta topped with fresh berries for dessert.
Regular Price : $19.99
Pick Price : $17.69

Kokomo, 2014
Zinfandel
Sonoma County, CA 
Tasting Notes : Our 2014 Zinfandel gives a ravishing display of ruby red color that leads into a pleasant bouquet of blackberry fruit, cocoa, and holiday spice. Aromatically it is defined by blackberries, plum, and black cherry, while the palette is accented by refined tannins, with a full body and a finish that lingers.
Regular Price : $27.99
Pick Price : $25.19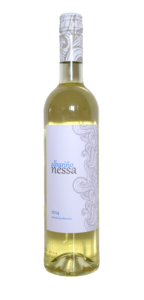 Nessa, 2016
Albarino
RIAS BAIXAS, Spain
Tasting Notes :   Bright straw-yellow. A lively bouquet displays aromas of fresh citrus and orchard fruits, green tea and dusty minerals, and an herbal nuance builds in the glass. Taut, mineral driven Meyer lemon and green apple flavors stretch out with air and pick up a
refreshingly bitter quinine accent. Closes minerally and long, featuring a subtle floral note
and a snap of chalky minerality.
Regular Price : $17.99
Pick Price : $16.19
Chalk Hill, 2014
Pinot Noir
SONOMA COUNTY, CA
Tasting Notes : The 2014 Sonoma Coast Pinot Noir is ruby in color and showcases strawberry, ripe cherry, oriental spice and toasty oak on the nose. Flavors of cherry cola, strawberry, and forest floor round out the palate with vanilla undertones and a bright acidity. The finish on this Pinot Noir lingers with a velvety softness and notes of maraschino cherry and oriental spice. Overall, this is a fruit-forward style that can be enjoyed in its youth or aged for another few years..
Regular Price : $24.99
Pick Price : $22.99

Ad Lucem Elaina Red, 2014
A blend of 48% Syrah, 30% Counoise, 17% Mourvedre, 5% Grenache
Columbia Valley, Washington
Tasting Notes : This wine is fresh with acidity, full of supple and smooth tannins, all framing a palate of cherries, blackberries, and dried prunes. It is an opulent wine that is juicy without being jammy, and layered with satisfying flavors.
Regular Price : $23.99
Pick Price : $ 21.59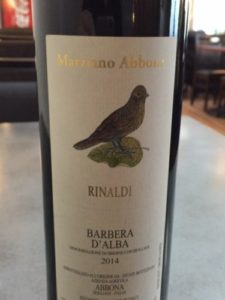 RINALDI, 2014
Barbera
D'Alba, Italy
Tasting Notes : A young Barbera that shows intense aromas of fermentation and freshly crushed grapes. The taste is silky and captivating, warm thanks to the alcohol content around 14%vol. and enhanced by mild tannins that harmonize a body not too powerful. 2014 vintage has been a good vintage for Barbera Rinaldi, played more on grace than on richness, which will give its best in the next 5 years.
Regular Price : $21.99
Pick Price : $19.79

The Ball Buster, 2012
Shiraz, Merlot, Cabernet Sauvignon
Barosa Valley, Australia
Tasting Notes :   Deep black purple with intense aromas of blackcurrent, stewed plums, cherry, and chocolate. On the palate, full bodied with flavors of berries with a sweet long lasting finish.
Regular Price : $21.99
Pick Price : $19.79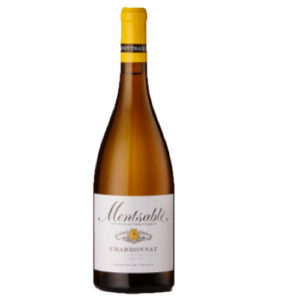 Monstable, 2015
Chardonnay
France
Tasting Notes : In the winery , the fruit is handled with great care in order to build texture and mouthfeel with oak only ever used to add just a touch of the most subtle of seasoning. The result is a wine with great palate weight, bright fruit and texture. The Chardonnay comes from the Puisserguier vineyards in the Saint Chinian area of the Languedoc where the landscape is high hills, shallow soils, controlled yeilds and the soils are chalky and ligthly acidic. In terms of oak aging this wine spends three months. This is a white with a tremendous depth of fruit on the palate supported by crisp acidity and an unerlying similarity. The finish is dry and extremely long.
Regular Price $16.99
Pick Price $15.29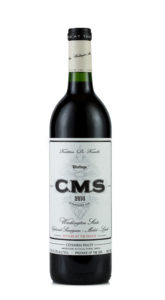 HEDGES CMS, 2014
Cabernet Sauvignon, Merlot, Syrah
WASHINGTON
Tasting Notes : Aromas of cinnamon, sweet plum and earthy pomegranate with hints of dried tobacco leaf, vanilla and dark cocoa powder. On the palate are flavors of ripe raspberry, milk chocolate and dried sage. Bright entry, full juicy mid-palate and a graceful finish with apparent and pleasing tannins. A nicely balanced wine, with enough acid and tannin to make this a more serious, longer lived wine that will go well with full flavored food.
Regular Price $15.99
Pick Price $14.39
Villa Wolf Rose, 2016
Pinot Noir
Pfalz, Germany
Tasting Notes : The Pfalz is a very warm and sunny region, often called the "Tuscany of Germany," so all of the Pinot varieties do well here. The Villa Wolf Pinot Noir Rosé is a true rose, made with a brief maceration before pressing to extract color. It is light and refreshing, with deliciously bright berry and fruit flavors and a clean, zippy finish.
Regular Price $14.99
Pick Price $13.49

HB, 2016
Picpoul
Picpoul De Pinet, France
Tasting Notes : Pale yellow color with green tints. Fresh and fine aromas of grapefruit and exotic fruit. Lime flavors, with typical focusing acidity, are hallmarks of Picpoul. This wine impresses novices and hardened geeks equally.
Regular Price $12.99
Pick Price $11.69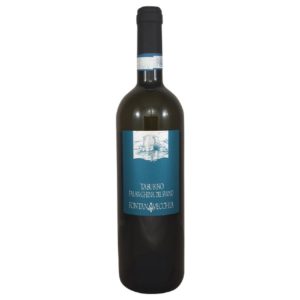 Fontanavecchia, 2015
Falanghina
Taburno, Italy
Tasting Notes :    Medium-bodied, dry. Floral on the nose with tropical fruit, Fontanavecchia shines on the palate with citrus, almond, quince, pineapple, and touches of honey and peach pit. The perfumed finish is dry and long with plenty of acidity and volcanic minerallity. If you like dry French Viognier, then this is one to try.
Regular Price $15.99
Pick Price $14.39