In anticipation of fall, we have selected 12 great wines for cooler weather and the foods that cone with it.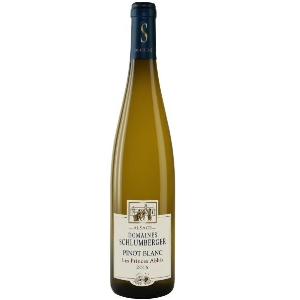 LES PRINCES ABBES, 2015
Pinot Blanc
Alsace, France
Tasting Notes : Very gentle notions of ripe pear color the nose. The palate is more toned down, with an earthy edge. The body is light and fresh. Drink while aromas are at their height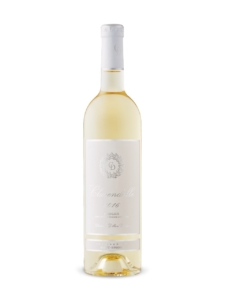 Clarendalle, 2016
Sauvignon Blanc, Semillon, Muscadelle
Bordeaux, France
Tasting Notes:  The wine has a beautiful pale yellow color. It is very concentrated, round, and rich. It is also wonderfully vivacious on the palate, with mineral overtones. The Sauvignon Blanc, from deep gravel soil, contributes hints of tropical fruit and citrus, with plenty of minerality. Semillon and Muscadelle add aromas reminiscent of fresh fruit and white flowers. The wine features a long, rich finish with good acidity and wonderful freshness.

Pra "Otto", 2017
Garganega
Soave Clasico, Italy
Tasting Notes:  The wine has an attractive lemon color and a bouquet bursting with notes of flowers and crisp fruit. Aromas of haw- thorn and jasmine are particularly prominent, as are exotic yellow and white fruits such as peach and apricots. On the palate, the wine is medium bodied and flavorsome, full of fruit, with clear mineral notes. The wine is easy drinking and has an aftertaste of hazelnuts and nutshells. This wine may be served as an aperitif and pairs excellently with elegant raw fish dishes as well as delicate starters.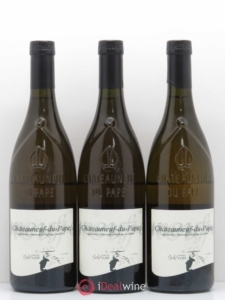 Domaine Galeven, 2016
Grenache blanc, Clairette, Bourboulenc, Roussanne
Châteauneuf-du-Pape, France
Tasting Notes: Coralie refuses to toe the traditional line and has created a white Châteauneuf in all in elegance with a beautiful pale yellow color ; fresh, fine, complex with an astonishing amplitude. There is a pulchritudinous panache in this wine.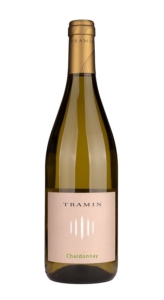 TRAMIN, 2018
Chardonnay
Alto Aldige, Italy
Tasting Notes: The grapes were gently pressed immediately following the harvest. Primary fermentation occurred in steel tanks, followed by partial malolactic fermentation. Chardonnay is a popular and much-loved variety. Our Chardonnay is greenish yellow in color, with delicate fruity aromas and a dry finish. It tastes fresh and lively with hints of pineapple, pear, citrus, vanilla, and butter. This is a wine to enjoy as an aperitif or to pair with appetizers, fish and poultry.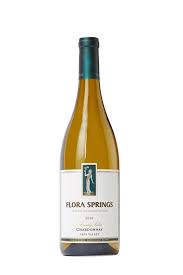 FLORA SPRINGS, 2017
Chardonnay
Napa Valley, CA
Tasting Notes :Our 2017 Family Select Chardonnay is sourced from sustainably farmed vineyards in the Oak Knoll District and Carneros, two distinct south-Napa Valley appellations. Blending wines from these cool-climate regions and fermenting and aging the fruit in a combination of French and American oak barrels endow this Chardonnay with a broad spectrum of aromas and flavors. This medium-bodied, beautifully textured wine shows bright fruit notes of Red Delicious apple, Meyer lemon, honeydew melon and tropical fruit layered with hints of toasty oak, vanilla, cinnamon spice and toasted almond. The wine was stirred on the lees twice a week for six months, lending it a creamy, mouth-filling texture. There's also a note of butterscotch from partial malolactic fermentation, but the natural acidity keeps the overall impression crisp and refreshing.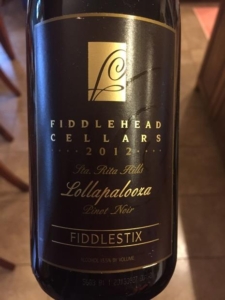 FIDDLEHEAD CELLARS, 2011
Pinot Noir
Santa Rita Hills, CA 
Tasting Notes:Hints of freshly cracked black pepper, briary berry, and the famous Fiddlestix cola spice highlight the aromatics. A creamy vanilla start is courtesy of only the very best French Oak barrels in the cellar (45% new), married to lively acidity that is wrapped around blueberry essence and baking spices.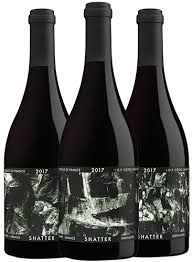 SHATTER, 2017
Grenache
Languid-Roussillon, France
Tasting Notes:  Inky black in color. Flavors and aromas dominated by black current, spice and cured meats with a touch of coffee from low toast barrels. There's an underlying minerality throughout with the distinct ferrous quality that schist delivers. The palate is pure and powerful, but has structure and a backbone, that holds it all together.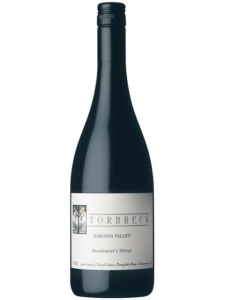 TORBRECK WOODCUTTER'S, 2017
Shiraz
Barossa Valley, Austra;ia
Tasting Notes:  Deep garnet-purple in color, the 2015 Woodcutter's Shiraz offers up notes of crushed black plums and black cherries with hints of tar, spice box and licorice. Unashamedly full-bodied, soft and well-balanced, it has a great concentration of ripe black fruit and baking spice flavors, finishing with good persistence.  RP-90 Robert Parker's Wine Advocate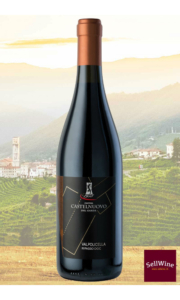 CATINA CASTELNUOVO, Ripasso, 2015
Corvina, Veronese, Rondinella
Valpolicella, Itally
Tasting Notes:
Color : Intense Ruby Red
On the Nose : Rich & intense with hints of cherries
On the Palate : Robust well balanced and velvety
Pairs Well With : Barbecued meat and ripe cheeses

DEMARIE, 2015
Nebbiolo
Barbaresco DOCG, Italy
Tasting Notes :
Color: brick-red in which ruby shades appear that tend towards orange over the years
Scent in perfume: composite and varied, characterized by harmony and completeness. The fresh fruit of the early months makes way, during later development, for the world of spices. Thus to the violet, the rose, the geranium and often to the apple and cherry there are added shades of vanilla, cinnamon and green pepper.
Flavor: dry, caressing, gentle robustness, reveals consistency, race character and extraordinary aristocracy

ELLMAN BROTHRS BLEND, 2016
Cabernet Sauvignon, Petit Verdot, Merlot
Napa Valley, CA
Tasting Notes:  The 2016 Brothers Blend is a favorite at any table. It's readily approachable style makes it a perennial, emanating with notes of cassis, cocoa, sarsaparilla and a myriad of herbs reminiscent of Chartreuse. Bright and fresh on the palette, it abounds with a gamut of red and black fruits from cherries to blackberries and plums, with notes of incense, oolong and pencil lead. Walking the tight rope of a brooding, sultry expressive wine balanced by refreshing acidity and a tightly-wound core, the 2016 Brothers Blend pairs swimmingly with a range of fare from BBQ to roast duck. 265 cases produced