Complimentary Beer and Wine Tasting
We will be pouring some wine and beer samples for you this Friday!
Come by and try some on the house!
All sampled beer and wine is 10% off!

December 14th

Isidora, 2016
Sauvignon Gris
Valle del Maule, Chile
Of a green-yellowish, clean and bright color. Aromas that remind us to fresh pineapple, grapefruit and apricot; after a while we also can perceive chamomile and floral notes. In mouth, it presents very rich acidity, a sweet feeling even-though it is a dry wine, the grapefruit and apricot notes are confirmed giving way to a very enjoyable experience and long mouthfeel.

Polizizno Rosso, 2016
80% Sangiovese – 20% Merlot
Montepulciano, Italy
MONTEPULCIANO

BARBOURSVILLE, 2017
Viognier
Virginia
Planted widely now in many regions of Virginia, Viognier evolves so vividly in our Piedmont terroir that we were the first to abandon oak and malolactic fermentation to reveal the complexity within its warm climate sultriness, and the vitality of middle palate sustaining its floral opulence. A wine of full body and adaptability with game as well as the traditional pairings of fish, shellfish, poultry and Asian cuisine.

Juan Gill, 2016
Monastrell
Jumilla, Spain
Grapes used to produce this wine come from old vineyards. Chalky and stony soils, poor in nutrients, are ideal for the growing of the Monastrell variety, with a low yield of about 2.500 kg/Ha. This wine has been kept for 12 months in French oak barrels.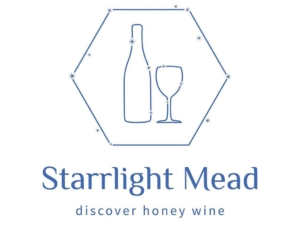 Starrlight Mead


Come try some delicious meads from Starrlight out of Pittsboro.
Traditional Semi-Sweet
Mead – 12.5%
A sweeter honey wine. Fabulous floral honey nose (from the wild flower honey) and long lingering honey finish! Just what you would expect from mead! Wonderful with spicy foods or NY style cheesecake! Double Gold Medal and Best in Category winner at the 2015 American Wine Society and Silver Medal winner at the 2015 Finger Lakes Wine competition.
Cranberry Orange Mead
Mead – 12.5%
We have taken the classic holiday flavors of Cranberry and Orange and created a new holiday tradition! This slightly sweet honey wine is bursting with flavor. Sweet, yet tart and tangy! A perfect complement to all of your holiday meals, from turkey dinner to baked ham. Or mix with sparkling wine for an unusual mimosa-type beverage for your holiday brunch!
Spiced Apple Mead
Mead – 12.5%
Apple pie in a glass! Award winning Honeyed Spiced Apple is the signature wine of Starrlight Mead. Wonderful apple flavor enhanced with spices of cinnamon, clove and nutmeg. Tasty chilled, room temperature or warmed gently in the Crockpot! (Warming, brings out the spice!) Fabulous with turkey dinner, carrot cake or spice cake!
Traditional Off Dry
Mead – 12.5%
Honey wine with just a hint of sweetness. Light floral notes with a slight citrus finish. Serve as you would a white wine, lightly chilled with Lemon Chicken, fish, or with spicy food! Silver Medal winner at the 2017 NC State Fair and Bronze Medal winner at the 2017 Mid-Atlantic Southeastern Wine competition, 2012 Mazer Cup International mead-only competition, and the 2015 Finger Lakes Wine competition!