Complimentary Beer and Wine Tasting
We will be pouring some wine and beer samples for you this Friday!
Come by and try some on the house!
All sampled beer and wine are 10% off!

February 15th

Farm Napa Valley, 2017
Chardonnay
Napa Valley, CA
"Aromas of stone fruit and fresh apple on the nose with a hint of baking spices. The wine's texture is both enveloping and bright. Fuji apple, Meyer lemon and lychee are followed by honeycomb and brioche. The finish lingers from the front through the back of the palate, balanced by its richness and acidity."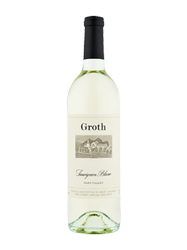 Groth, 2017
Sauvignon Blanc
Napa Valley, CA
Our Sauvignon Blanc is produced from grapes grown in various micro-climates of the Napa Valley. The warmer Napa Valley micro-climate gives us grapes with melon and citrus characteristics in both aroma and flavor. The cooler areas of Napa Valley provide fruit with a solid, crisp backbone that gives the wine an exciting liveliness and balances the rich creaminess from "sur lie" aging.

Farm Napa Valley, 2015
Cabernet Sauvignon
Napa Valley, CA
Our grapes are picked at night to maximize acidity and taken to the winery no later than 7:00 AM to be pressed off the skins, stems, and seeds. After a day of settling and racking clean, wine is cold-fermented over a 45-day period to maximize flavor retention. The 2015 vintage has ripe pear and banana cream pie on the nose. Autumn orchard fruit and citrus blossom lead on the palate with layers of white chocolate macadamia and baking spice. A full mouthfeel with even breadth, the wine has an energy unique for its weight."

Tamarack Cellars Firehouse Red, 2015
Red Blend
Columbia Valley, WA
Deceptively sweet aromas of strawberries, raspberries and rose petals. The flavors are dark, rich, lusciously mouthwatering, with cherries, boysenberries, tart plum skins, hints of leather, sweet pipe tobacco, and coffee beans. The tannins are firm, but not a bit edgy and the finish lingers with just a touch of anise.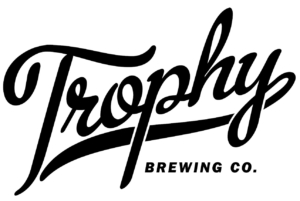 Trophy Brewing

Trophy Wife 
Session IPA – 4.9%
Light and approachable this beauty shows off a bright and clean finish.
Cloud Surfer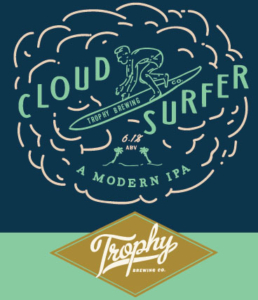 New England Style IPA – 6.1%
We know the idea of a "New England IPA" style is still in debate, but we still feel it's the best way to describe this extremely dry hopped, minimal bitter addition IPA brewed with significant protein contribution from wheat and oats.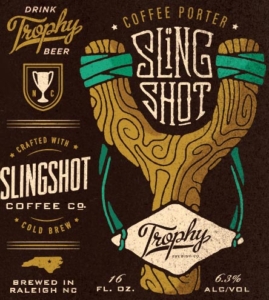 Slingshot
Coffee Porter – 7%
Slingshot Coffee Porter brewed with Raleigh's own Slingshot Coldbrew Coffee. This robust porter assaults your senses with brilliant coffee aroma and finishes clean with notes of chocolate and roasted barley.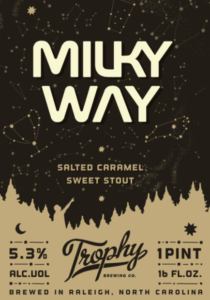 Milky Way
Sweet Stout – 5.3%
Salted Caramel Sweet Stout brewed with Roasted and Caramel Malts, lactose sugar and sea salt.