There's always something fun going on in the Cellar!
Tasting Room with self serve wines and beers by the tasting pour or glass
Wednesday 10% Off  Wine and Beer by the glass
 20% Off Growler fills every day
Friday Wine Tastings from 4 PM to 6 PM
Friday Beer Tastings from 6 PM to 8 PM
Saturday Beer & Wine Tasting from 2 PM to 6 PM
German Wine & Food Pairing
Thursday, June 1st, 7:30 to 9:00 PM
Tickets $55.00
Tickets Available
Click here to purchase tickets
Sara House from the 17th Street Distributors will be joining us again.
Villa Wolf Pinot Noir Rose
Fresh Roast Asparagus with a Emmentaler Kase Fondue, Black Forest Ham Crisps, and Toasted Hazelnuts
Huber Gruner Veltliner
Grilled Salmon Medallion with a German Whole Grain Mustard Sauce, Pickled Lingonberry Red Cabbage and                             Warm German Potato Salad
Villa Wolf Pinot Gris
Jägerschnitzel, Bavarian Pork Cutlet with a Pinot Gris Sauce, Forest Mushrooms and Homemade Spätzle
Georg Alberecht Schneider Riesling Spatlese
Pear and Blueberry Sugar Crusted Strudel with an Apricot Sauce and a Vanilla Spiced Cream Auglaize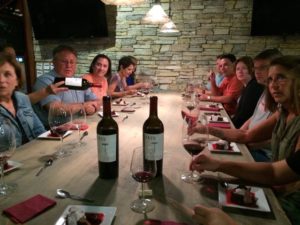 Beer and Food Pairing with FULLSTEAM BREWERY
Thursday, June 8th
7:30 TO 9:00 PM
Tickets $30.00
Click here to purchase tickets
We will be pairing 4 Fullsteam Brewing beers with 4 creations from Chef Joe.
Rocket Science IPA
Mini Plantain Tostadas with Garlic Shrimp, Shredded Lettuce, Pickled Red Onion, Mango Salsa and a Chipotle Creama
Paycheck Pilsner
Beer Braised Hook and Cleaver Bratwurst on a Pretzel Roll, with a Spicy Chive Mustard, Caramelized Onions and Crispy Onion Wisps
Humidity Pale Ale
Malibu Parmesan Crusted Tri-tip with Pinquito Bean Relish, Fresh Cilantro and Blistered Heirloom Tomatoes
Fearrington Summer: India Tea Ale 
Toasted Coconut, Pineapple, and Key Lime Tarts with a Fresh Local Whipped Cream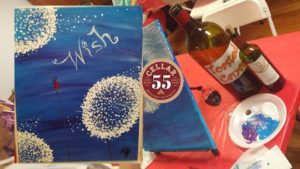 Toasted Canvas Paint Night
Tuesday, June 13th, 7:00 to 9:00 PM
Tickets $25.00
Click here to purchase tickets
Cellar 55 is hosting a Toasted Canvas event painting the "Dandy Wish". Come join us and sample some of the wide variety of wines and high gravity beers while our talented and detail oriented instructor helps you paint a great addition to your summer decorations.
Choose your own background color to paint, and customize your 'wish' with your own word or phrase. Everyone is sure to have fun while they blend colors and wineries, and even more fun with a group of friends.
The price for painting is only $30, and you both get $5 off if you come with a friend. That's only $25 per person plus bar tab. There are only 14 seats for this event, so buy tickets in advance or send us a message to reserve your spot. (if you add a friend after you prepay, we can refund you $5 at the door)
Be sure to hit the "I'm Going" button to our Facebook event. We hold a raffle at the end of the night for all attendees, and those that share our event, or hit Going get an extra ticket for the raffle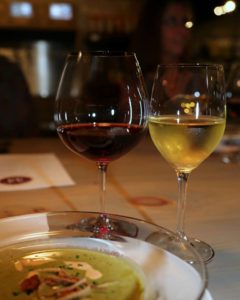 Wine & Food Pairing
Thursday, June 15th
7:30 TO 9:00 PM
Tickets $55.00
Click here to purchase tickets
We are still planning the wines and dishes.  Stay tuned for more info.
---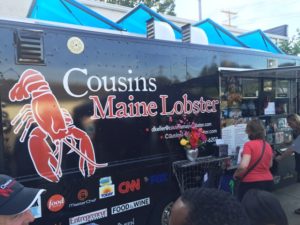 Cousins Maine Lobster
Wednesday, June 21st
5:30 to 8:00 PM
Cousins Maine Lobster Truck will be at Cellar 55 from 5:30 to 8:00 PM. Stop by and enjoy some lobster with your favorite wine or beers. They will be parked behind the shop, so come on in, grab seat, an enjoy!
10% off Wine and Beer by the Glass!
Cousins Main Lobster Raleigh facebook page