There's always something fun going on in the Cellar!
Tasting Room with self serve wines and beers by the tasting pour or glass
Wednesday 10% Off  Wine and Beer by the glass
 20% Off Growler fills every day
Friday Wine Tastings from 4 PM to 6 PM
Friday Beer Tastings from 6 PM to 8 PM
Saturday Beer & Wine Tasting from 2 PM to 6 PM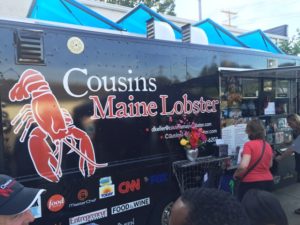 Cousins Maine Lobster
Sunday, July 26th
5:30 – 8:00 PM
Cousins Maine Lobster Truck will be at Cellar 55 from 5:30 to 8:00 PM. Stop by and enjoy some lobster with your favorite wine or beers. They will be parked behind the shop, so come on in, grab seat, an enjoy!
10% off Wine and Beer by the Glass!
Cousins Maine Lobster Raleigh facebook page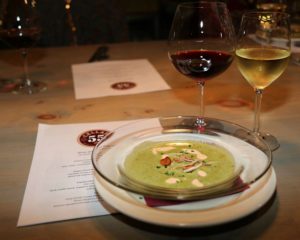 Wine & Food Pairing Featuring Klinker Brick Winery
Thursday, July 27th
7:30 – 9:00 PM
Tickets $55.00
Click here to purchase tickets
Klinker Brick 2015 Albariño
A Mélange of Goat Lady Chevre with Red Grapes and Pistachio, Black Pepper Crust and Honey Glazed Fig with Seeded Flatbreads
Bricks & Roses 2016 Rose Blend
Buckwheat Soba Noodles, Raw Cucumber, Flashed Asparagus, and Wakame Seaweed in a Lemon-Soy Vinaigrette with Sesame Oil, Black Sesame Seeds, and a hit of Fresh Ginger.
Klinker Brick 2014 1850° Lodi Red Wine Blend
Zinfandel Braised Certified Angus Beef Sirloin and Mushroom Risotto Cakes with Pearl Onions, Turned Carrots and Zucchini.
Klinker Brick 2014 Farrah Syrah
Local North Carolina Blackberry Buttermilk Pana Cotta with a Crème de Cassis Coulis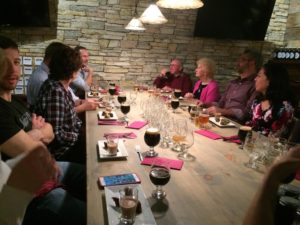 Beer & Food Pairing; Bombshell Beer Company
Thursday, August 3rd
7:30 – 9:00 PM
Tickets $30.00
Click here to purchase tickets.
We will be pairing Bombshell's Autumnfest, Head Over Hops, Citra, and Starlight with 4 amazing creations from Chef Joe.