Each month we select 12 wines that we especially like.
The wines are discounted 10% off of our regular price.  Buy 6 get another 5% off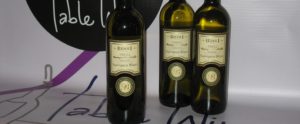 Bidoli, 2015
Sauvignon Blanc
Friuli, Italy
Tasting Notes : The color is pale yellow with green shades. Aromatic and delicate scent. Dry, nervous flavour, yet elegant, caressing and velvety. It is a wine which should be drunk within two years at most, to taste its young and delicate fragrant aroma.
Regular Price : $12.99
Pick Price : $11.69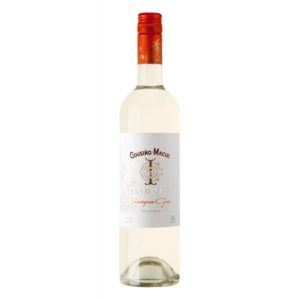 ISIDORA, 2014
Sauvignon Gris
Valley Del Maipo, Chile
Tasting Notes : This is a wine with a bright and clean pale yellow. In nose it is a very strong wine, with tropical fruits, such as peaches, pineapple and maracuya, a very mineral scent. In mouth it has a high acidity, very fresh and round.
Regular Price : $16.99
Pick Price : $15.29

Penedès Gregal d'Espiells, 2015
Muscat, Gewürztraminer, and Malvasia
Catalonia, Spain
Tasting Notes :   After the harvest following traditional methods, the grape for Gregal d'Espiells is transported rapidly to the winery. After having passed the selection table, the grapes are cold macerated for 4 hours. Subsequently, fermented in stainless steel containers at a controlled temperature. Gregal d'Espiells is bottled without any type of ageing.
Regular Price : $16.99
Pick Price : $15.29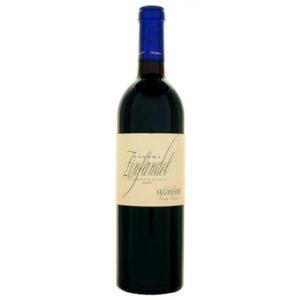 SEGHESIO, 2014
Zinfandel
SONOMA COUNTY, CA
Tasting Notes : Each vintage, we harvest multiple diverse lots of Zinfandel that span the entire Sonoma County Zinfandel landscape. Each of these lots is produced under the careful eye of our winemaker, Ted Seghesio. The best of these lots are selected to make Sonoma Zinfandel. A small amount of Petite Sirah is added to honor century old traditions and to provide color and structure. The result is a wine that offers tantalizing raspberry, blueberry, classic briary and spicy flavors with a balance of components for which Seghesio wines are known.
Regular Price : $29.99
Pick Price : $26.99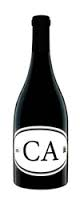 DAVE PHINNEY CA
A blend of Petite Sirah, Barbera, Tempranillo, Syrah, and Grenache
CALIFORNIA
Tasting Notes : Veiled in dark ruby red, the wine bursts with a tempting perfume of red and black fruits, dried rose petals, and a peppery note which offers some lift. Dense and ripe upon first pass, it evolves into a savory compote of raspberry, kirsch, and bitter cherry balanced out with mineral and herbal notes. The finish is substantial with tangy acidity, yet buffered with polished tannins that please the palate.
-Robert Parker | eRobertParker.com – 90 points
Regular Price : $29.99
Pick Price : $ 26.99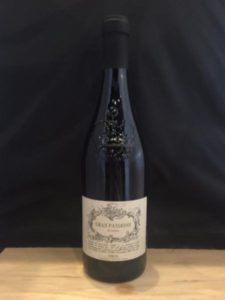 GRAN PASSIONO, 2015
60% Merlot,40% Corvina
Veneto, Italy
Tasting Notes : During fermentation the must macerated on its skins and the wine was aged in oak. A deep purple color with ripe fruit aromas, spice and vanilla, the black fruit flavors merge with soft tannins and juicy acidity on the finish. Gran Passione is located in Italy's Veneto region. The winery sources fruit from its network of long-term relationships with small, high-quality growers. The Merlot and Corvino were harvested in the beginning of October from vines planted on rich alluvial soils. The wines were made in the appassimento method.
Regular Price : $14.99
Pick Price : $13.49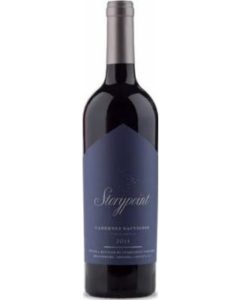 STORYPOINT, 2014
Cabernet Sauvignon
California
Tasting Notes :   Our rich, bold Cabernet Sauvignon is comprised of grapes from our vineyards in Lake, San Luis Obispo and San Joaquin counties resulting in a rich, full-bodied wine. Layers of delicious flavor from each region integrate with notes of nutmeg and vanilla for a complex Cabernet Sauvignon.
Regular Price : $16.99
Pick Price : $14.39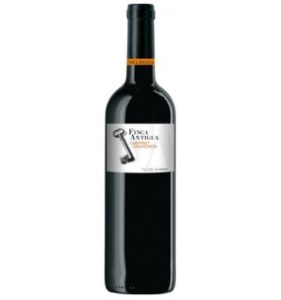 Finca Antigua, 2012
Cabernet Sauvignon
La Mancha, Spain
Tasting Notes : Bright and clear, with high depth. Cherry-black color with bluish iridescence. Aromas very typical from this variety, with balsamic and mineral hints from the cabernet but with the signature of Finca Antigua, nuances of dairy and undergrowth, indicating the freshness we obtain due to the altitude of the estate. Robust, with a lot of backbone initially unfolding a full-bodied sensation horizontally and vertically. Certain grape tannins provide fleshiness and above all a great freshness that cleans the palate. The oak coming through after with a long and persistent finish.
Regular Price $11.99
Pick Price $10.79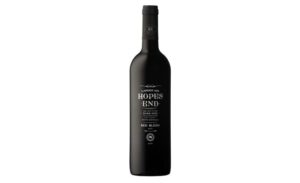 HOPE'S END, 2015
Shiraz, Grenache and Malbec
SOUTH AUSTRALIA
Tasting Notes : Carefully selected parcels of Shiraz, Grenache and Malbec were picked in the cool light of a new dawn when perfectly ripe, the grapes were crushed and destemmed prior to fermentation under temperature controlled conditions to preserve their vibrant colours and flavours. Each base wine was assessed and then unified with the skill of a true artisan to create a luscious berry driven palate that is i ntriguing and truly indulgent. A heady blend that sings with vibrancy and finishes with a dark, earthy swoon.
Regular Price $11.99
Pick Price $10.79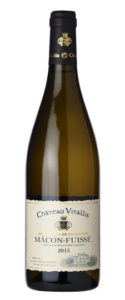 CHATEAU VITALLIS, 2015
Chardonnay
MACON-FUISSE, France
Tasting Notes : White wine from the Mâcon district, of a white or yellow golden color flecked with green, silver, shiny and smooth shades. Subtle bouquet of broom, white roses, acacia, honeysuckle, fern, vervain, lemongrass and citrus fruits (such as grapefruit and tangerine). It is also slightly perfumed with pine, quince and fenne aromas.
Regular Price $19.99
Pick Price $17.99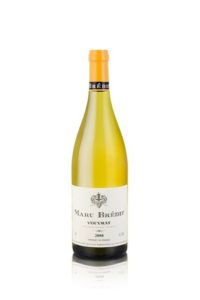 MARK BREDIF, 2015
Chenin Blanc
LOIRE VALLEY, France
Tasting Notes : The wine is a brilliant pale gold. On the nose, there is a fine bouquet full aromas of white flowers and yellow fruit such as pears. One finds citrus notes such as grapefruit. The attack is gentle with a lovely vivacity where one finds agreeable notes of grapefruit on the lingering finish. It is a lovely wine, ripe and refreshing.
Regular Price $18.99
Pick Price $17.09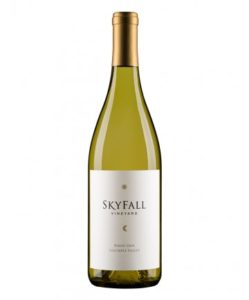 SKYFALL, 2014
Pinot Gris
COLUMBIA VALLEY, WA
Tasting Notes :   Pale straw in color with notes of mango, citrus blossom and banana in the nose. On the palate a medley of tropical fruit unfolds into tangerine, mango, grapefruit, and banana fl avors. These tropical notes continue throughout the long and lingering finish.
Regular Price $13.99
Pick Price $12.59