Each month we select 12 wines that we especially like.
The wines are discounted 10% off of our regular price.  Buy 6 get another 5% off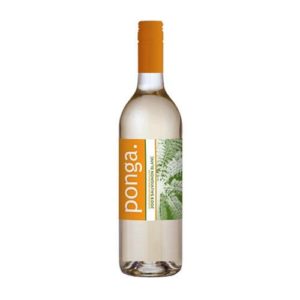 Ponga, 2016
Sauvignon Blanc
Marlborough, New Zealand
Tasting Notes : Pale straw in appearance with brilliant clarity. Vibrant aromas of ripe citrus and tropical fruits on the nose lead into a refreshing palate full of white peach and grapefruit. The crisp and clean aromas are accented with chalky, mineral tones. A vibrant wine with great acid backbone and a deliciously satisfying finish.
Regular Price : $12.99
Pick Price : $11.69

Fleur Rose, 2016
Pinot Noir
Carneros, California
Tasting Notes :  Fleur Pinot Rose has very typical Pinot Noir floral and fruit aromas that set the stage for a mouthful of fresh strawberry, raspberry, and honeysuckle. Perfectly balanced with fresh fruit and bright acidity, this Rosé will leave you with a mouth-watering finish that is very refreshing and palate cleansing. Another stunner by winemaker Ken Foster.
Regular Price : $14.99
Pick Price : $13.49

NAPA CELLARS, 2014
Chardonnay
Napa Valley, California
Tasting Notes :   The Napa Cellars 2014 Chardonnay displays the classic Napa Valley Chardonnay characteristics indicative of this region. Aromas of vanilla, caramel, honey melon and hints of baked apple crisp excite the senses. Meyer lemon melds with toasted coconut flakes to thrill the palate, which is reminiscent of marshmallows roasting over a campfire. This Chardonnay exhibits soft, balanced acidity and a creamy finish. This is the perfect wine to pair with a Camembert French cheese plate drizzled with local honey and almond halves, or with panna cotta topped with fresh berries for dessert.
Regular Price : $19.99
Pick Price : $17.99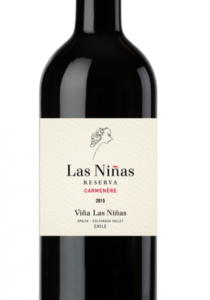 Las Ninas Reserva, 2015
85% Carmenere, 15% Syrah
Colchagua Valley, Chile
Tasting Notes :  Shades of violet red, very striking and deep. It has intense aromas reminiscent of red fruits such as ripe strawberries, moist soil and spices. In addition you can feel green notes such as pepper. Friendly tannins, soft and round, is a wine of great body and with a remarkable persistence in the mouth.
Regular Price : $14.99
Pick Price : $13.49

KOKOMO CUVEE, 2014
35% Merlot, 24% Cabernet Sauvignon, 20% Malbec, 16% Grenache, 5 % Petite Syrah
Sonoma County, California
Tasting Notes :  This blend is primarily made up of fruit that is grown by our 4th generation grower and partner, Randy Peters. It is framed by a sturdy structure of Bordeaux varietals and accented with a touch of the Rhone to bring out depth, spice and individuality. The main goal for this blend was to make a beautiful food wine that is complex, balanced, and easy to drink.
Regular Price : $22.99
Pick Price : $ 20.69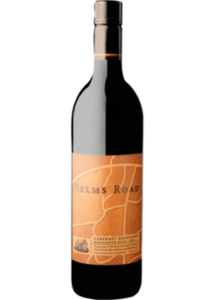 Nelms Road, 2014
Cabernet Sauvignon
Washington State
Tasting Notes : Enticing aromas of ripe black fruits, exotic spices, tobacco, and black olive. In the mouth the wine
offers firm blackberry fruit, ripe mature tannins and a long generous finish. The wine is in beautiful
proportion. While this wine was produced for early consumption, it will improve with additional time
in bottle. This wine would be fantastic with woodfired pizza, roasted meats and aged cheese.
Regular Price : $24.99
Pick Price : $22.49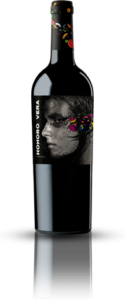 Honoro Vera, 2015
Garnacha
Calatayud, Spain
Tasting Notes :   This wine exhibits great aromatic complexity, richness with mineral and blueberry notes leading to a savory and spicy wine nicely balanced and very easy to drink.  Pair with rice, pasta (noodles, spaghetti, macaroni), white and blue fish, goat cheese, cold meat, vegetables, lentil soup, peas, mushroom, beef, chicken, roast meat, red and white grilled meat.
Regular Price : $10.99
Pick Price : $9.89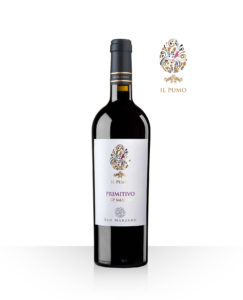 San Marzano IL PUMO, 2015
Primitivo
Salento, Italy
Tasting Notes : Deep ruby red with violet reflections; intense aroma, with notes of plum and cherry, spicy, with rosemary and vanilla scents. A full- bodied wine, soft and balanced, easy to drink.
Best served with: Savoury first courses, red meat and game, mature cheese.
Regular Price $12.99
Pick Price $11.69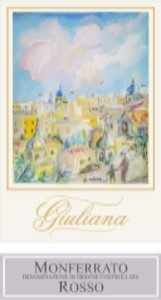 Giuliana, 2010
Nebbiolo, Barbera, Merlot, Cab, Freisa 
Monferrato, Italy
Tasting Notes : Fruity, complex and spicy as a real piedmontese aging wine, ruby colour with garnet tinges, red berries, tobacco and plums hints, intense body with a typical soft tannin.
Regular Price $17.99
Pick Price $16.99

Dr. Loosen Brothers "Dr. L" , 2015
Riesling
Mosel, Germany
Tasting Notes :  Under close to perfect conditions, we were able to harvest grapes with optimal must weights and acidity levels, producing wines in all quality levels. The vintage also gave us excellent yields, with a beautiful balance of ripeness and acidity. The wines are dense and concentrated, but with the delicate and graceful style of the Mosel.
Regular Price $13.99
Pick Price $12.59

Mi Mi Rose, 2016
Grenache, Syrah, Cinsault
Cotes de Provence, France
Tasting Notes : Pale pink, with peony-like coloring. It possesses a complex nose reminiscent of red berries and fresh ripe white peaches. A very pleasant wine which embraces one's palate with a pleasant and harmonious lightness.
Will perfectly accompany an octopus salad with olive oil and balsamic vinegar, grilled rock fish, red mullet and sea bream, as well as a Tagliatelle with Bolognese. It can also be very well appreciated as an aperitif.
Regular Price $16.99
Pick Price $15.29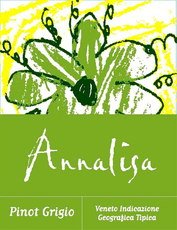 Annalisa, 2016
Pinot Grigio
Italy
Tasting Notes :  This dry white wine is fruity yet crisp, with refreshing acidity. Hints of citrus and green apple. Serve as an aperitif or with a light meal.
Regular Price $9.99
Pick Price $8.29